In the United States, we celebrate Mother's day on the second Sunday in May. For some of us, this is a joyous time, celebrating not only our own mothers, but also celebrating our status as a mother. For others of us, it is a time of sadness, thinking of children we've lost, and/or feeling the loss of our own mothers. For still others, it is a time of reflection for those of us who feel we did not receive the mothering we needed.
In my own case, I had the belief that my mother didn't like me very much or was ashamed of me. I spent the best part of my life believing that something must have been fundamentally wrong with me – that I wasn't good enough, smart enough, thin enough – I just plain wasn't "enough" to be worthy of love. I continued those feelings by choosing husbands, friends and employers who reflected my basic feelings of unworthiness and became a people pleaser extraordinaire.
As mothers, it is so important to build up the feelings of self-worth in our children. It's been said it is easier to build up our children than to repair adults. How do we do this? We give them our unconditional love and support. This is not to say we condone everything they may do, but we let them know that no matter what, our love and support will always be there. We let them know that they don't have to earn our love, they have it simply because they are our children. We let them know we are proud of who they are and their accomplishments – even when they become adults.
And, maybe most importantly, we build them up by building ourselves up. By showing them that we unconditionally love ourselves. By modeling examples of treatment that we are or are not willing to accept from others or from ourselves. By focusing on the positive things they do or could do as opposed to the things they shouldn't or don't do. We can mother ourselves in the ways our own mothers did not or could not do. We can do this whether we are male or female, or whether our children are male or female.
When we work on ourselves, and when we get to a place where we can "mother" ourselves, then we can be a better mother or father to our children, who in turn will be able to parent their own children in healthier ways.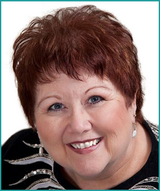 NANCY A NEWMAN is a best-selling author, speaker, radio show host for 12Radio.com and an advisor for 12Listen.com. She is also a registered Master Toe Reader and on-line instructor for Southwest Institute of Healing Arts. Nancy has training in many modalities including being a licensed Louise Hay Heal Your Life® Coach, Trainer and Workshop Facilitator. She brings her message of empowerment to people throughout the world by teaching the tools for healing, loving yourself and discovering the peace within.